Moderne, dänische, abstrakte Kunst aus Osnabrück,
die vielfältige Geschichten erzählt
und auf wunderliche Weise unsere Seele verzaubert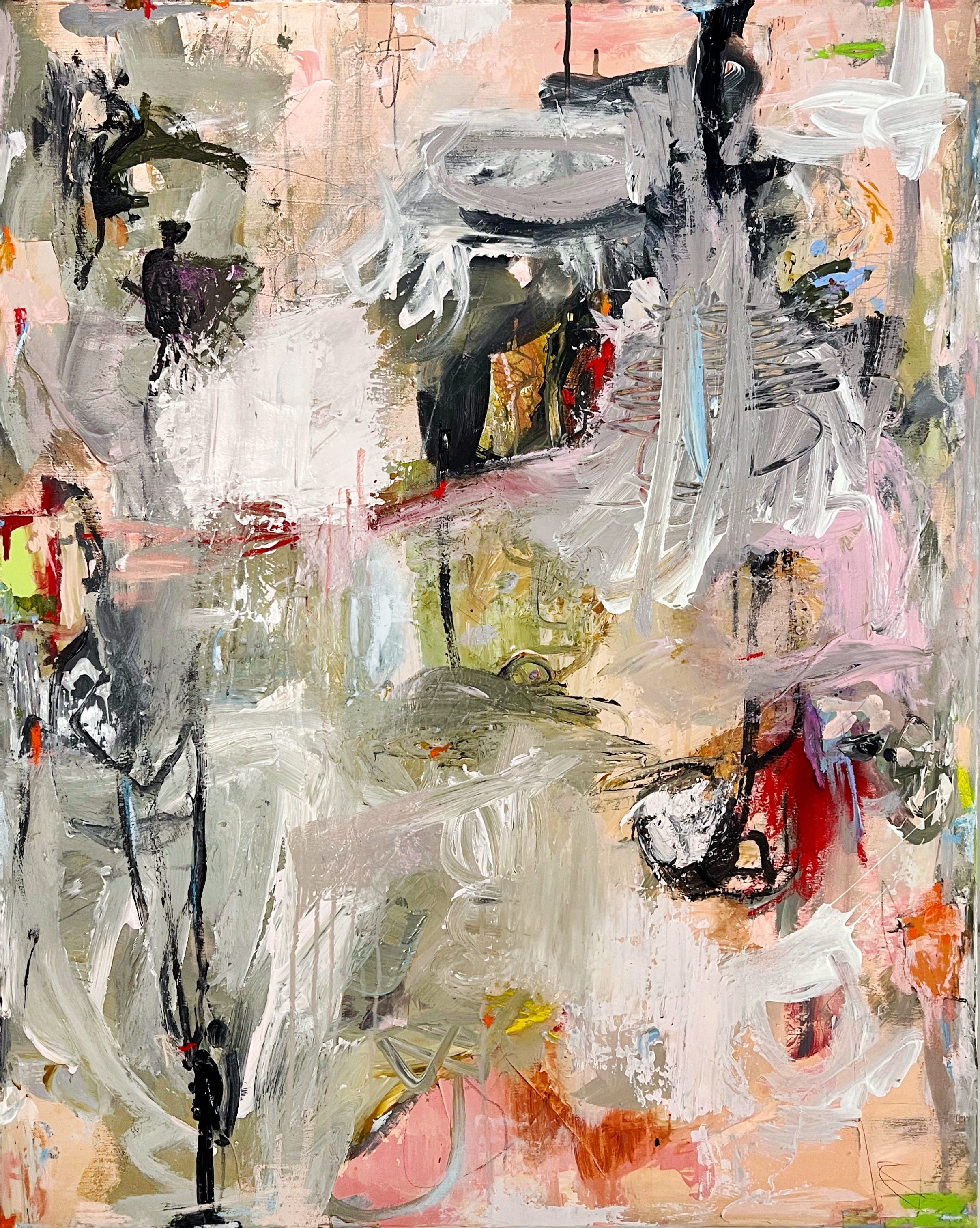 Ja, ich möchte den NEWSLETTER ABONNIEREN
Yes, I want to SUBSCRIBE TO the NEWSLETTER
Verdiensturkunde für Künstlerische Leistung"
"The Luxembourg Art Prize 2022
"Die Ponakothek verleiht diese Urkunde an Ea Bodin in Annerkennung Ihrer hohen künstlerischen Qualität im Rahmen Ihrer Teilnahme am Museum veranstalteten internationalen Wettbewerb
"The Luxembourg Art Prize 2022.

Nur die verdienstvollsten Künstler unter den Teilnehmern erhalten diese Urkunde. Die Auswahlkommission des Museums gratuliert Ihnen und ermutigt Sie, in Ihrer Arbeit fortzufahren.


Portrait der Künstlerin Ea Bodin in bewegten Bildern
Content from Vimeo can't be displayed due to your current cookie settings. To show this content, please click "Consent & Show" to confirm that necessary data will be transferred to Vimeo to enable this service. Further information can be found in our Privacy Policy. Changed your mind? You can revoke your consent at any time via your cookie settings.
Consent & Show
Ich bin beim Flanieren 2023 in Münster mit einigen meiner Werke dabei
Am 25 März 2023 ist es schon wieder soweit. Von 12 - 20 Uhr kannst du einige meiner Werke live erleben. Sie werden ausgestellt bei :


Kreuchauff Design
Warendorfer Str. 146b
48145 Münster
"Finally back home" 2022
Gehört zu meiner Serie "Hidden Rooms" und
ist eines meiner ganz neuen Werke. Ein Bild zum Verweilen - das Bild verrät für den Betrachter bei näherem Hinsehen ganz viele Gefühle, Stimmungen und kleine Geschichten.

Das Mixed Media Gemälde hat die Größe
120 cm x 150 cm x 3,5 cm
Material: Mixed media, acrylics, collage and pastels on stretched canvas. Semi gloss varnish.
"When I go to bed" 2022/23
Gehört zu meiner Serie "Beauty and the beast within" und ist eines meiner ganz neuen Werke. Ein Bild voller Leichtigkeit und einer frechen Stimmung wie eine visuelle süße Verführung.

Das Mixed Media Gemälde hat die Größe
100 cm x 120 cm x 2 cm
Material: Mixed media, acrylics, collage and pastels on stretched canvas. Semi gloss varnish.
AKTUELL | NEWS
Neues Atelier Loft | New studio loft
EA BODIN ARTWORK | Osterheide 7 | D-49124 Georgsmarienhütte

Besuche sind sehr willkommen.
Terminvereinbarung gerne unter: 0171 8383057

Visits are very welcome.
Appointment with pleasure under: 0171 8383057
Ea Bodin ist eine abstrakte,
mixed media Künstlerin mit dänischen Wurzeln

Experimentierfreudig, detailverliebt und immer auf der Suche nach neuen ausdrucksstarken und bewegende Geschichten in der Darstellung

Ea ist von Farben, Formen, Strichen, Linien, Material-Haptiken, Details aus dem Leben besessen. Sie liebt es, wenn ihre abstrakten Gemälde in ihrer Farbverschmelzungen und Collagen eine besondere Tiefe haben und den Betrachter verschiedene Geschichten in einer Geschichte finden lassen.

In ihren Gemälden arbeitet sie mit Collagen und vielen Mixed-Media-Schichten, immer auf der Suche nach dem Perfekten in das Unperfekte, und die Vollendung in das Unvollendete.


Experimental, detail-oriented and always looking for new expressive and moving stories in the representation.

Ea is obsessed with colors, shapes, strokes, lines, material haptics, details from life. She loves, when her abstract paintings have a special depth in their color fusions and collages, letting the viewer find different stories with in one story.

In her paintings she works with collages and many mixed media layers, always looking for the perfect in the imperfect, and the completion in the unfinished.
Fineartprints
Limited editions | 20 Stück | signiert und nummeriert auf der Rückseite
Limited editions | 20 Stück | Signed and numbert on the back


Erwähnung in der Juni-Ausgabe 2020 des Magazins "HOUSE & GARDEN UK"
"EA BODIN ist a Danish comtemporary artist based in Germany. She is facinated by unusual colour combinations, strokes, textures, forms and lines.
She has a strong desire to make paintings with a depth of narrative and embeds her art with positive energy. Visit her website or follow her on www.instagram.com/ea.bodin_artwork"
Zeitgenössische Kunst ohne Grenzen
Modern art without frontiers

Neugierde treibt mich an
Curiosity drives me
"Ich habe das tiefe Verlangen, ständig experimentell zu sein, offen, kreativ und flexibel zu bleiben, um immer neue Wege zu finden, mich mit meiner Kunst auszudrücken."

"I have a deep desire to be constantly experimental and to stay open and creatively flexible always finding new ways to express myself in my artwork."

'ungezwungene Leidenschaft'
'desire unbound'
"Alles, was ich male, ist tief mit meiner Seele verbunden. Es kann ein Thema, Gefühle aus der Vergangenheit oder eine momentane Stimmung sein."

"Everything I paint is deeply connected to my soul. It can be a theme, a feeling or emotions from the past or a mood that is presently here right now."
Eine Stimme:
"Deine Bilder sind wirklich ganz toll - ein wunderbares Zusammenspiel der Farben,
mal abstrakter mal etwas gegenständlicher in den Formen, voller Lebensfreude und Energie!
Eben ganz so wie Du.

A Voice:
"Your pictures are really great - a wonderful interplay of colors,
sometimes abstract sometimes more objective in the forms, full of zest for life and energy!
Just like you. "

Vertreten von den Galerien
Represented by the galleries

Gallery Dutch Luxury Design
Rise Art
Singulart.com
Kunstsamlingen.dk | Denmark
TRiCERA, Japan