Captivating modern abstract art,
that tells diverse tales and enchants our souls
in a whimsical, poetic manner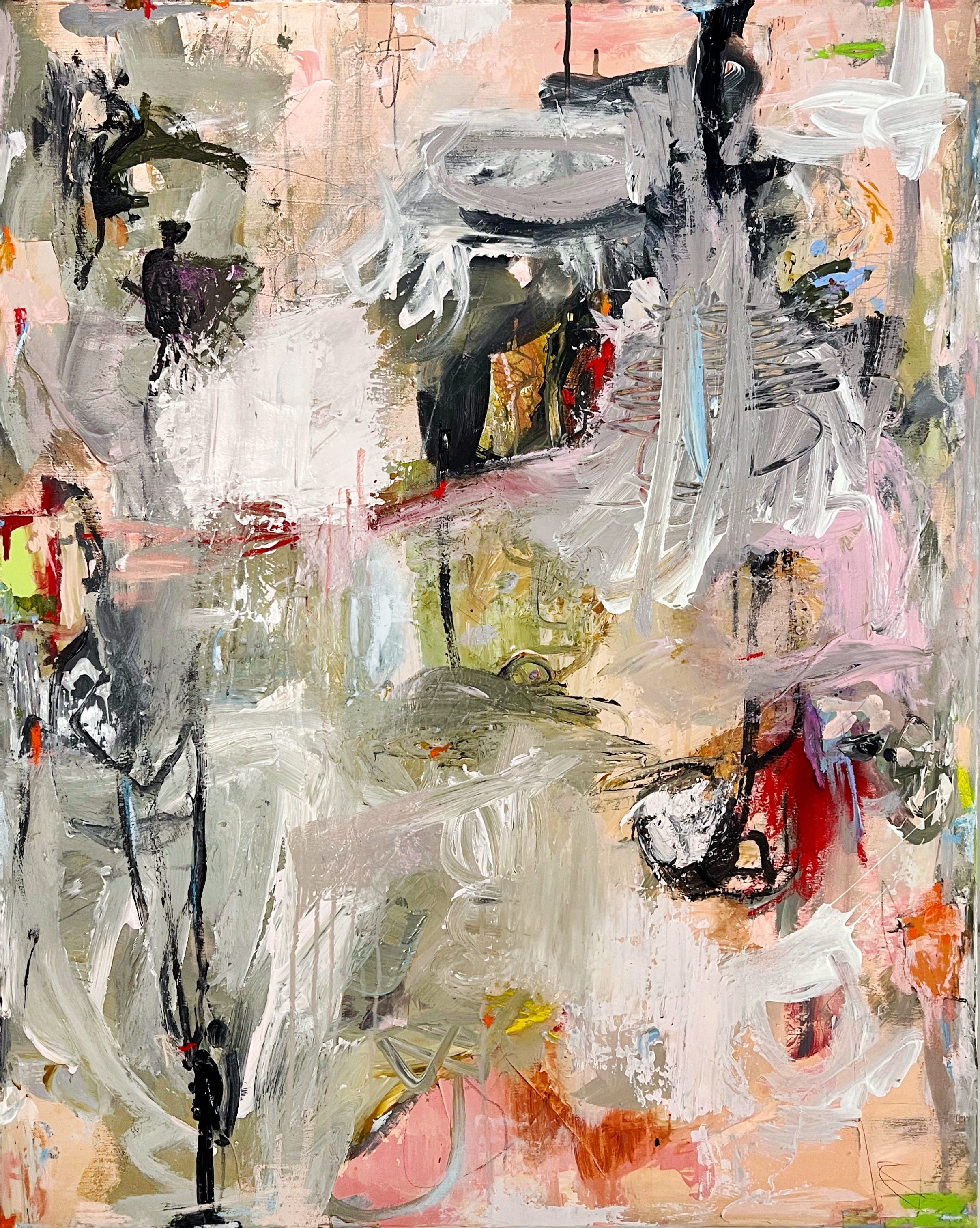 Ja, ich möchte den NEWSLETTER ABONNIEREN
Yes, I want to SUBSCRIBE TO the NEWSLETTER
EA BODIN ARTWORK | Osterheide 7 | D-49124 Georgsmarienhütte

Besuche sind sehr willkommen.
Terminvereinbarung gerne unter: 0171 8383057

Visits are very welcome.
Appointment with pleasure under: 0171 8383057


Ea Bodin: Eine Award-winning Dänische Künstlerin, die die Seele mit Abstrakter Mixed-Media-Kunst verzaubert

Ea Bodin ist eine aufsteigende Künstlerin mit dänischen Wurzeln, die sich der modernen abstrakten Kunst verschrieben hat. Ihre Werke erzählen facettenreiche Geschichten und entführen die Betrachter auf eine wundersame Reise, auf der die Seele verzaubert wird.
Sie ist bekannt für ihre kreative Experimentierfreude und ihre Suche nach neuen und ausdrucksstarken Darstellungen. In ihren Collagen und Mixed-Media-Arbeiten spiegelt sich die Schönheit und Rauheit des Lebens auf einzigartige Weise wider.
Die Kunstwerke von Ea Bodin beleben Räume und beflügeln die Fantasie der Betrachter. Ihre Farbpalette und Strukturwahl wecken Gefühle, rufen Erinnerungen wach und vermitteln eine tiefe Freude am Leben. Tauchen Sie ein in die faszinierende Welt von Ea Bodin, in der Abstraktion und Mixed-Media zu einer lebendigen, inspirierenden Erfahrung werden.


Ea Bodin is a rising artist with Danish roots who has dedicated herself to modern abstract art. Her works tell multi-faceted stories and take viewers on a wondrous journey that enchants the soul.
She is known for her creative experimentation and her search for new and expressive representations. Her collages and mixed media works uniquely reflect the beauty and rawness of life.
Ea Bodin's artwork enlivens spaces and inspires the viewer's imagination. Her color palette and textural choices evoke feelings, evoke memories, and convey a deep joy in life. Immerse yourself in the fascinating world of Ea Bodin, where abstraction and mixed media become a vibrant, inspiring experience.


Award Winning Prize
Harmony for Humanity
I'm especially proud and honored to annonce that I have received this prestigious art prize Harmony for Humanity: The Global Consciousness Art by the Contemporary Art Collectors. Here is what the Contemporary Art Collectors write about it:

Harmony for Humanity: The Global Consciousness Art Prize is a prestigious international art prize that celebrates artists who use their creativity to promote harmony, understanding, and positive social change. The prize aims to foster a global consciousness of interconnectedness and to showcase visionary art that inspires unity and empathy among diverse communities.

This prestigious prize recognizes artists who leverage their creative brilliance to ignite a global shift in consciousness, fostering unity, understanding, and positive social change.

Art has long served as a universal language that transcends borders, cultures, and ideologies. It possesses the extraordinary power to bridge divides, challenge norms, and inspire collective transformation. Harmony for Humanity : The Global Consciousness Art Prize aims to honor those exceptional artists whose visionary works promote harmony, compassion, and a deeper understanding of our shared human experience.

Through this unique platform, we seek to celebrate artists whose creative expression serves as a catalyst for harmony, dismantling barriers and nurturing a global consciousness of interconnectedness. Their art sparks conversations, breaks down prejudices, and amplifies voices that have long been unheard.


Verdiensturkunde für Künstlerische Leistung"
"The Luxembourg Art Prize 2022
"Die Ponakothek verleiht diese Urkunde an Ea Bodin in Annerkennung Ihrer hohen künstlerischen Qualität im Rahmen Ihrer Teilnahme am Museum veranstalteten internationalen Wettbewerb
"The Luxembourg Art Prize 2022.

Nur die verdienstvollsten Künstler unter den Teilnehmern erhalten diese Urkunde. Die Auswahlkommission des Museums gratuliert Ihnen und ermutigt Sie, in Ihrer Arbeit fortzufahren.




Viele große und kleine Papierarbeiten findest du in meiner Galerie in Georgsmarienhütte
Einfach anrufen oder schreiben, gerne per WhatsApp und einen Termin mit mir vereinbaren. Ich freue mich auf deinen Besuch. Ein Besuch per Video ist auch möglich.
You can find many large and small paperworks in my gallery
Just call or write, gladly by WhatsApp and make an appointment with me. I look forward to your visit.
A visit via video is also possible.
Erwähnung in der Juni-Ausgabe 2020 des Magazins "HOUSE & GARDEN UK"
"EA BODIN ist a Danish comtemporary artist based in Germany. She is facinated by unusual colour combinations, strokes, textures, forms and lines.
She has a strong desire to make paintings with a depth of narrative and embeds her art with positive energy. Visit her website or follow her on www.instagram.com/ea.bodin_artwork"
Zeitgenössische Kunst ohne Grenzen
Modern art without frontiers

Neugierde treibt mich an
Curiosity drives me
"Ich habe das tiefe Verlangen, ständig experimentell zu sein, offen, kreativ und flexibel zu bleiben, um immer neue Wege zu finden, mich mit meiner Kunst auszudrücken."

"I have a deep desire to be constantly experimental and to stay open and creatively flexible always finding new ways to express myself in my artwork."

'ungezwungene Leidenschaft'
'desire unbound'
"Alles, was ich male, ist tief mit meiner Seele verbunden. Es kann ein Thema, Gefühle aus der Vergangenheit oder eine momentane Stimmung sein."

"Everything I paint is deeply connected to my soul. It can be a theme, a feeling or emotions from the past or a mood that is presently here right now."
Eine Stimme:
"Deine Bilder sind wirklich ganz toll - ein wunderbares Zusammenspiel der Farben,
mal abstrakter mal etwas gegenständlicher in den Formen, voller Lebensfreude und Energie!
Eben ganz so wie Du.

A Voice:
"Your pictures are really great - a wonderful interplay of colors,
sometimes abstract sometimes more objective in the forms, full of zest for life and energy!
Just like you. "

Vertreten von den Galerien
Represented by the galleries

Gallery Dutch Luxury Design
Rise Art
Kunstsamlingen.dk | Denmark
TRiCERA, Japan